Skip to main content
It looks like you're using Internet Explorer 11 or older. This website works best with modern browsers such as the latest versions of Chrome, Firefox, Safari, and Edge. If you continue with this browser, you may see unexpected results.
Postcard Activity
Write a postcard to your favorite book character: what message would you send, for example, to Katniss, or Ron Weasley, Gandalf or the Very Hungry Caterpillar? You choose the character and the message.
Harry Potter - ZoeB G6
Lore Olympus - GraceT G6
Vampire Diaries - BettyB G8
Harry Potter - YeinO G8
Holes - Chanyook G6
KaylinS_G8
Harry Potter - MinSeo G8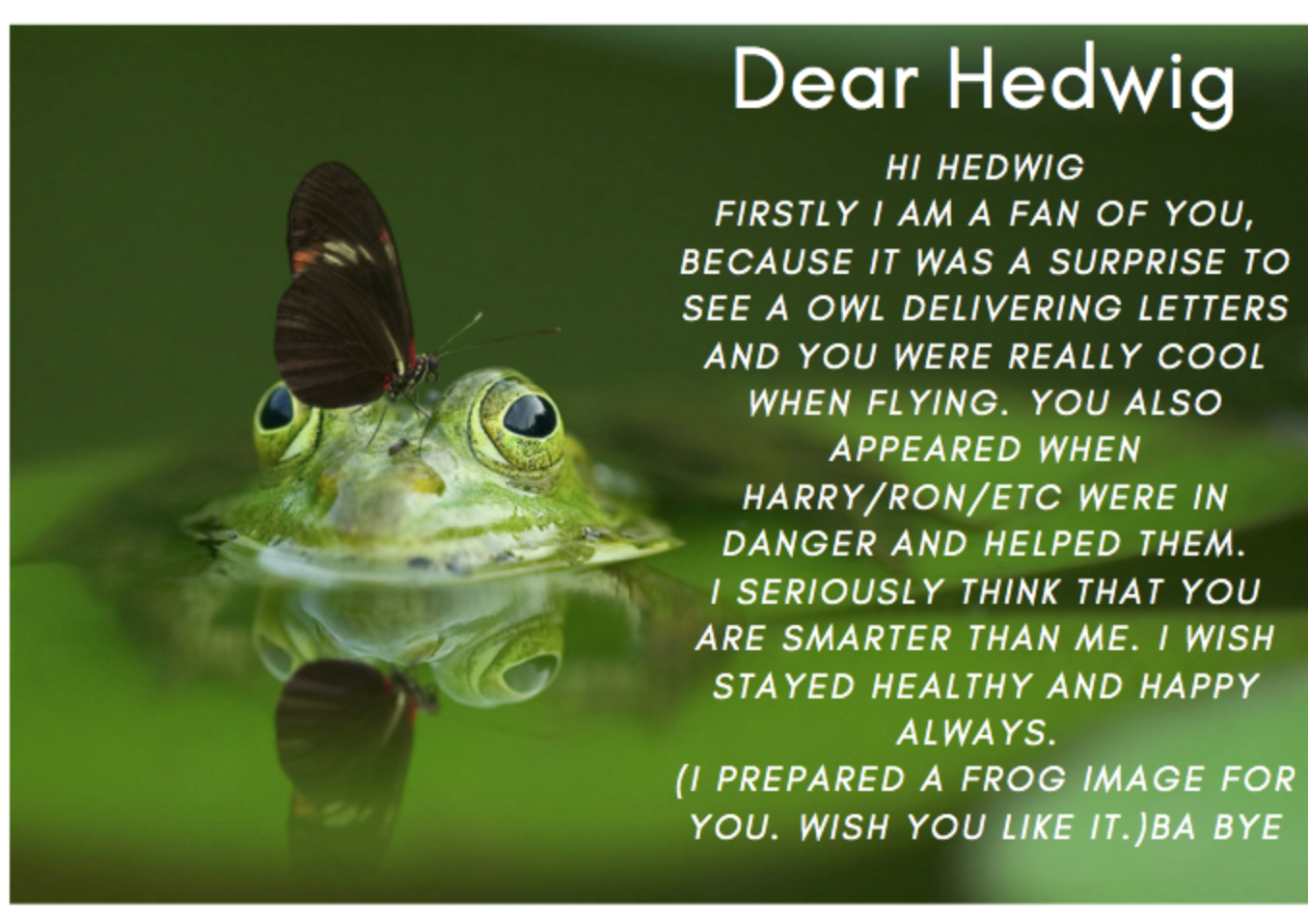 Harry Potter - AnTrungT G6
Percy Jackson - Endric
The Dollmaker of Krakow - OliviaH G6
Smile - IrinaR G7
United Nations International School, Hanoi